WEDDING FILMS
Your life, your memories, your emotions.
POETRY
AND ROMANTIC
TECHNIQUE
---
Our own reportage style follows you with discretion during every single moment of your special day.
An all around narrative WEDDING FILM where emotions and sentiments are captured in the most natural and spontaneous way, in order to create a timeless tale.
Beauty stands in every impulsive gesture or sight. perfection makes us unique and special.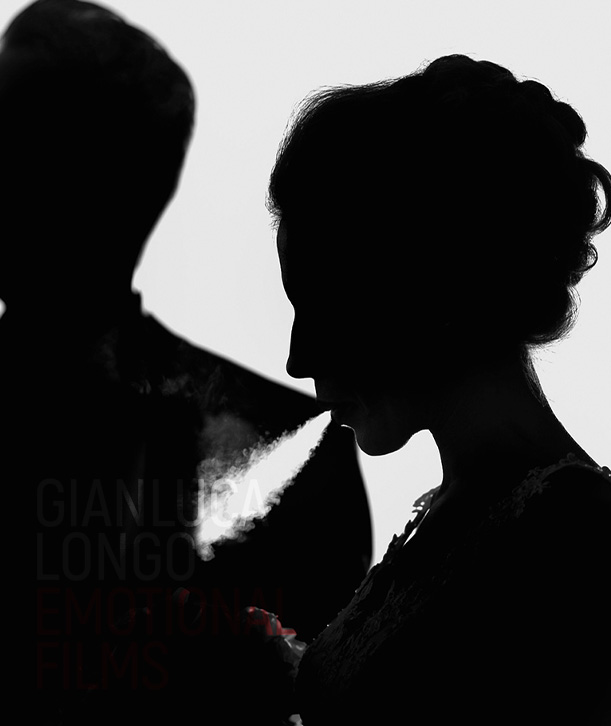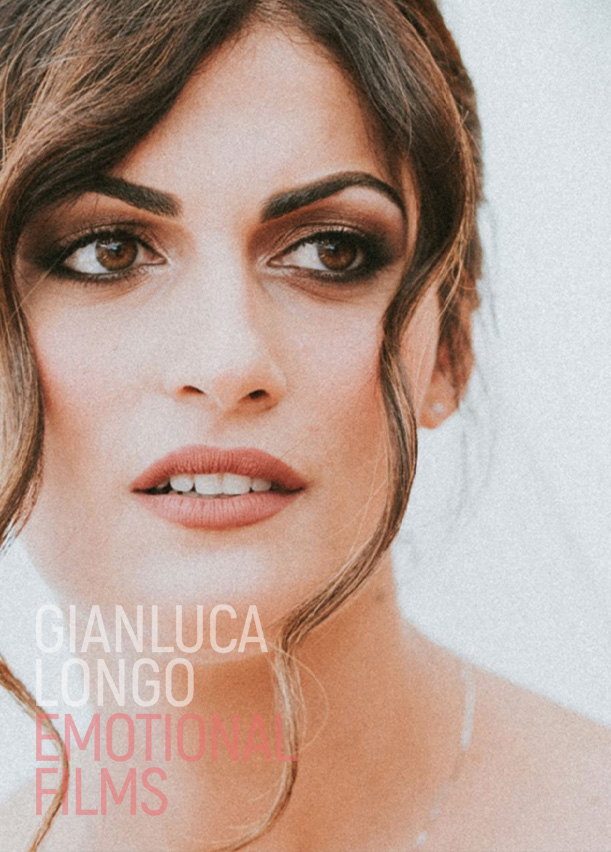 ---
Relive your sweetest memories with our TRAILER, a short but intense narration with unique contents. Motion pictures completed by an immersive soundtrack to recall the emotion of your special day.
Then you got your WEDDING FILM, a chronological narration where every second is decided carefully, the bounding of ambient sound and soundtrack will make you feel again your extraordinary day.
Last but not least, you will find the full-lenght footage with the original audio.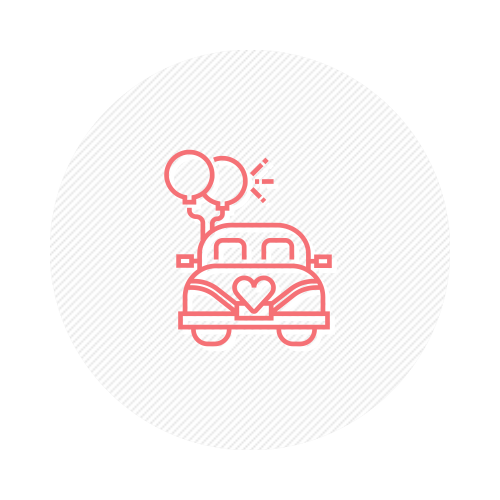 DESTINATION
WEDDING
We are in the province of Latina but we work throughout Italy and abroad.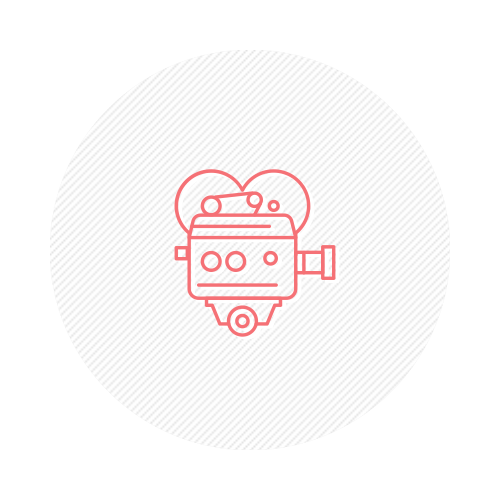 CUTTING EDGE
TECHNOLOGY
We use the latest technologies in order to offer you the best.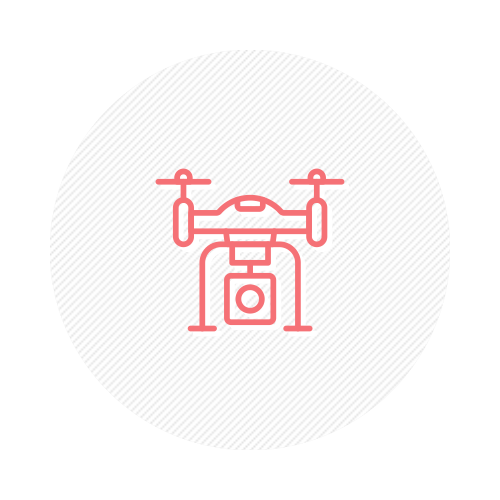 AERIAL SHOOTING
WITH DRONE
An addictive point of view for unrivalled high quality movies.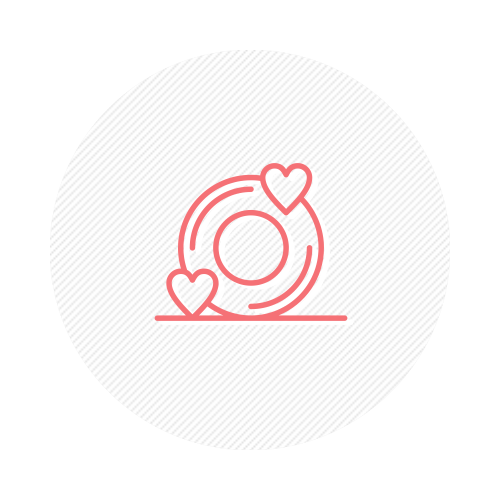 CUSTOMIZED PACKAGING
Finely handmade because we love to take care of every single detail.

INSTANT
FREE
PREVENTIVE
You can always ask us for information about our work, prices or anything else.
Here you will find a selection of videos and wedding films selected and made by us in recent times.
For further details or special requests, access the complete portfolio section from the button on the page or contact us without obligation.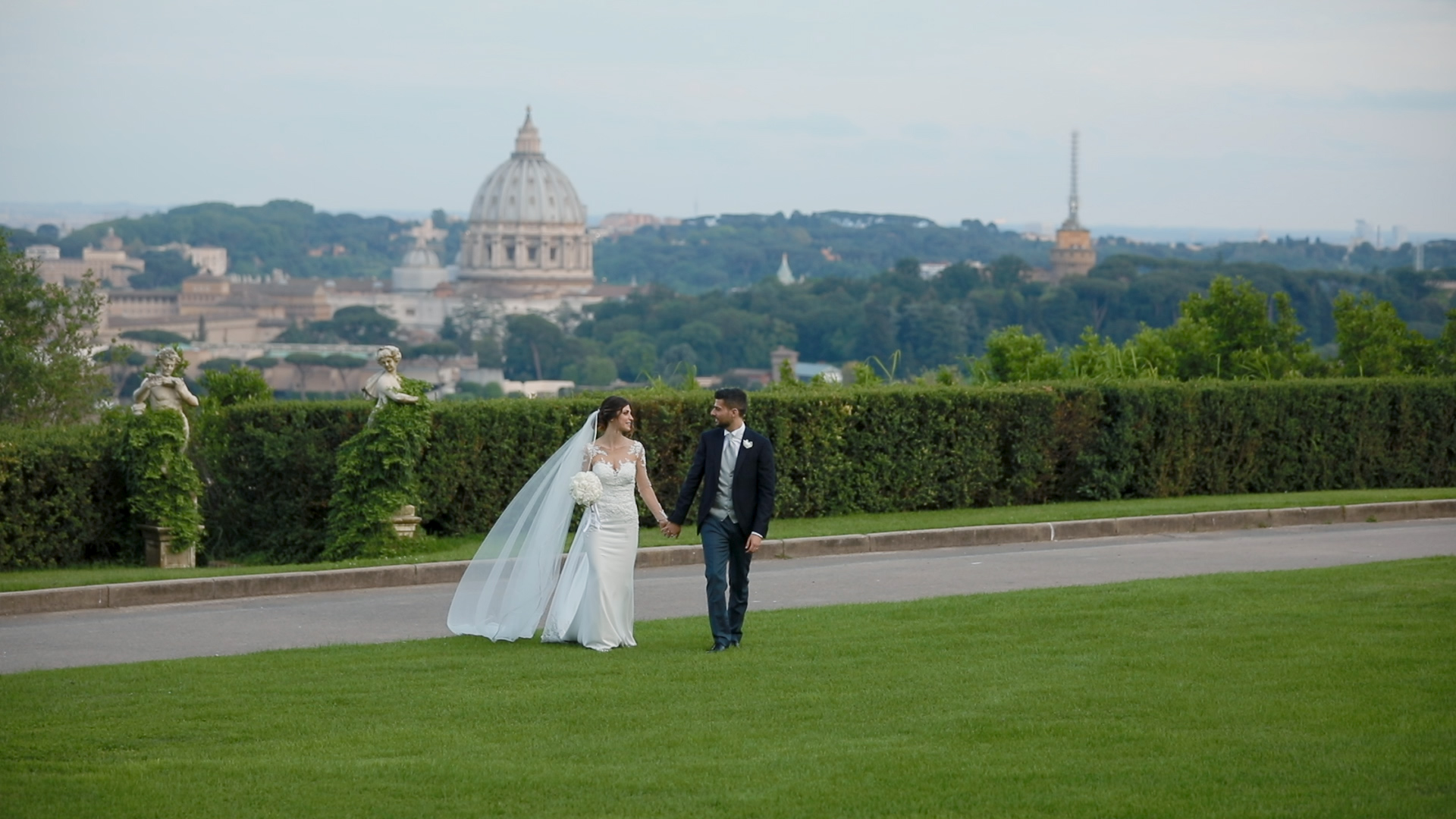 ANDREA & TIZIANA
Basilica di Santa Maria in Aracoeli
Villa Miani / Roma
The city of Rome always offers amazing and unique points of view. A beautiful cerimony at Santa Maria in Aracoeli Cathedral in the center of Rome. A reportage-style wedding video. We discretely told Andrea and Tiziana's story, a charming and secretive couple.
---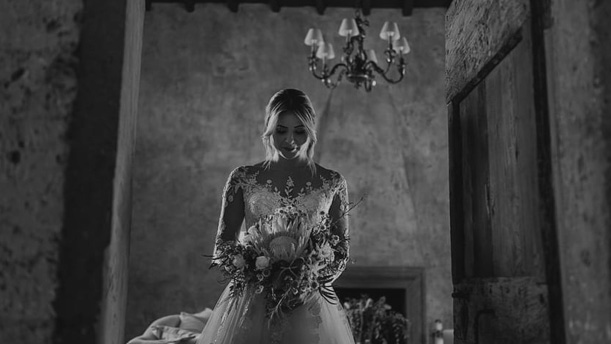 WHAT TYPE OF PREDILIZED STYLE?
We prefer reportage / cinematographic style, no moment will be piloted or interrupted.
WHAT KIND OF TECHNOLOGY DO YOU USE?
We use the latest technologies, we are always in step with the times to offer the best possible product.
DO YOU USE THE DRONE IN YOUR WORKS?
We use the drone to have a suggestive point of view, contextualizing the places where the event will take place.
WHAT IS THE LIFE OF THE WEDDING FILM?
The wedding film takes about 20 minutes and tells the whole wedding day in chronological order.
IS ALL THE TURN DELIVERED?
In addition to editing the wedding film, we also deliver all the complete footage with the original audio.
HOW IS THE WORK DELIVERED?
All our works are delivered in a packaging with attention to every detail, a wooden box containing a USB memory stick and two copies on DVD.
WHERE IS YOUR STUDY PLACED?
We are in the province of Latina but we work and move throughout Italy and abroad.